Product Description
Details
Why do you need a pair of Gymnastic Rings?
There are few tools that can build a strong, ripped upper body as effectively as Gymnastics Rings.
✔ Gymnastic Rings are an effective way to develop functional strength in your upper body.

✔ Give you instant access to perform multiple body weight training exercises
Set the ring high: perform ring pull up, ring muscle up etc
Set the ring at medium height: perform body weight rows, tricep extensions, ring dips etc
Set the ring low: perform push up, chest flies, one leg squats, reverse lunges etc
✔ High intensity workout. Exercises that are tough from a fixed apparatus, such as pull up from a pull up bar, or dip from a dip bar, are many times more grueling from a set of gymnastics rings. Why is that? Because you have to expend so much effort just to keep the rings stationary. Each exercise recruits all of the little stabilizing muscles of the upper body.

✔ It is an excellent complement to your chin up bar. Use a wall mounted chin up bar as anchor for better stability and safety.
What's in the Package?
2pcs - Gymnastic Rings made from polyurethane with unique wood grain texture for comfortable grip (diameter 23 cm)


2pcs - High density nylon strap with quick adjusting cam buckles (length approx. 4 meters) - support up to 250kg



Velcro tapes to keep the excess straps neatly
Multiple Variety of Exercises: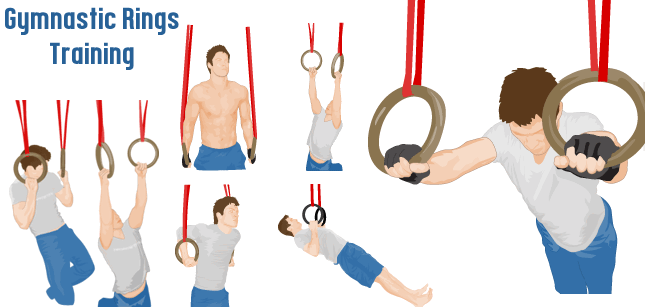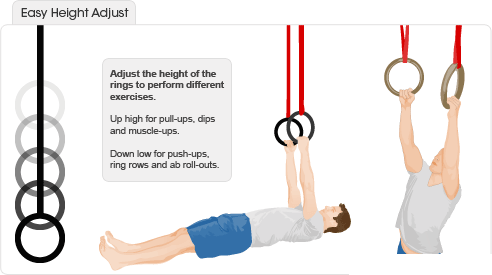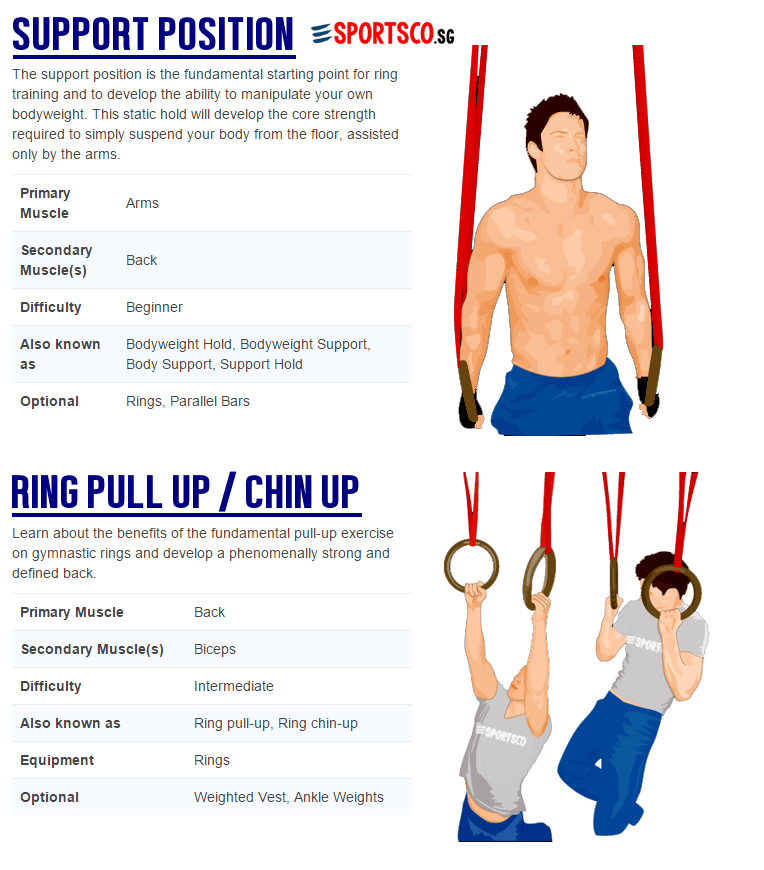 Start your body weight training now with Gymnastic Ring
and start building a gymnast-like body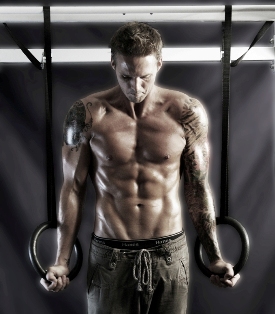 Note: Please install the strap carefully following the installation guide. Wrong installation will place undue stress to the buckle and break the buckle. We will NOT provide replacement for broken buckle.
Additional Information
Additional Information
| | |
| --- | --- |
| Warranty | 30 days on manufacturing defects |
| Current Promotion | N/A |
| Additional Info | N/A |
Product Tags
You may also be interested in the following product(s)