Product Description
Details
Why buy The Ultimate Push Up Rings?
✔ The Ultimate Push Up Rings are the only product that allows you to perform gymnast style ring push up from a free standing dip bar or pull up bar.

✔ The benefits of the ring push up exercise over traditional push up and even the very popular rotating push up stands is that your hands are free to move in absolutely any direction.

✔ As your body moves up and down, a host of muscle groups work together to steady your hands beneath you.

✔ The Ultimate Push Up Ring is the prefect complement for and extends the functionality of the Ultimate Dip Bar Station.

✔ If you have never done ring push up before, get ready for a big surprise!
Play the video below to see the demo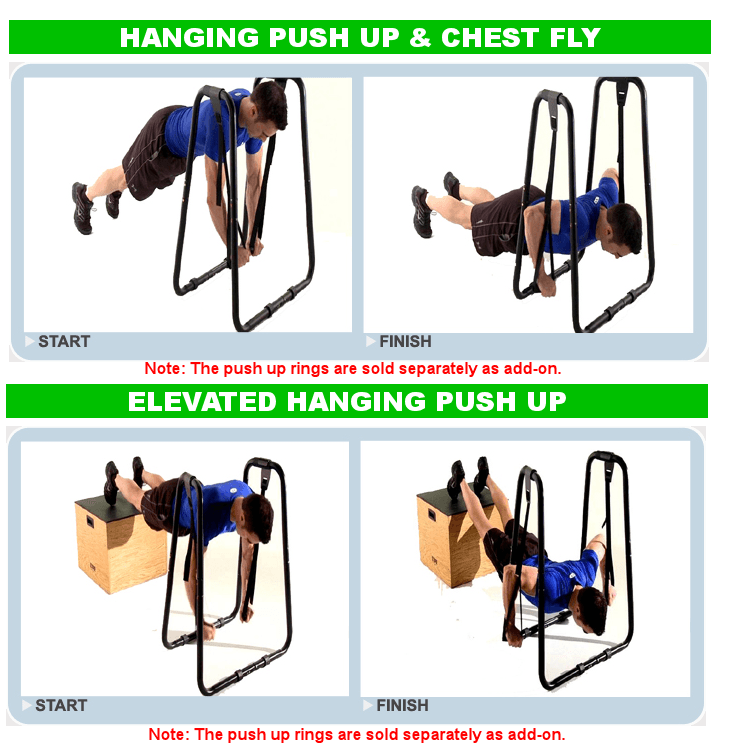 Additional Information
Additional Information
Warranty
30-days on manufacturing defect
Current Promotion
Purchase the Ultimate Push Up Rings together with the Ultimate Dip Bar Station to get them at a discounted price plus a FREE delivery.
Please click --> the Ultimate Dip Bar Station COMBO promotion for more details.
Additional Info
Nil
Product Tags
You may also be interested in the following product(s)